If you name a geotechnical drill rig it's likely that Earth Drilling has the rig in their fleet. In an effort to take on Canada's increased drilling job market they have purchased 5 additional units.
Earth Drilling noticed a large influx of drilling jobs in and around their Canadian offices, and it's been quite the task staying on top of the demand. However, with the help of Rig Source, Earth Drilling was able to locate and purchase the additional geotechnical drill rigs necessary to accommodate their growing customer base. In fact, Earth Drilling hasn't just added one rig to their fleet, but rather (3) Diedrich D-120's and (2) Morooka MST 1500's in the last two years which is very impressive.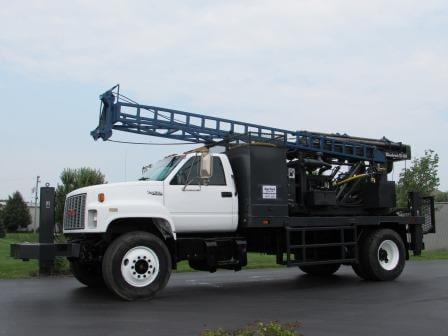 The two most recent units to ship from Rig Source to Earth Drilling were a Diedrich D-120 which was preceded by a Morooka MST 1500 flatbed unit. Similar to ones prior, these units will be utilized in Earth Drilling's fleet to collect geotechnical and environmental drilling samples across all types of land formations. This is of course, the type of drilling that Earth Drilling is best known for, and the Diedrich D-120's we supply are more than equipped to handle each and every job that comes their way, from large to small. With all the new equipment as well as the market influx, it is causing rapid expansion for Earth Drilling, and as their drill rig supplier we are happy to see them thrive.
Why Choose Rig Source?
Earth Drilling chooses to work with us here at Rig Source because we have excelled at providing them with quality equipment, unmatched customer service, and industry drilling support that's difficult to find elsewhere. We are consistent in fulfilling our mission to exceed customer needs time and time again, and only truly prosper when our customers do too. Geotechnical and environmental drilling is a tough job so let Rig Source lighten your load by taking care of your drilling equipment needs.
Click on our links to view a list of available geotechnical and environmental drill rigs or various crawler carriers for sale, request information, or pick up the phone and give us a call at 630.365.1649. Our team is waiting to hear from you!