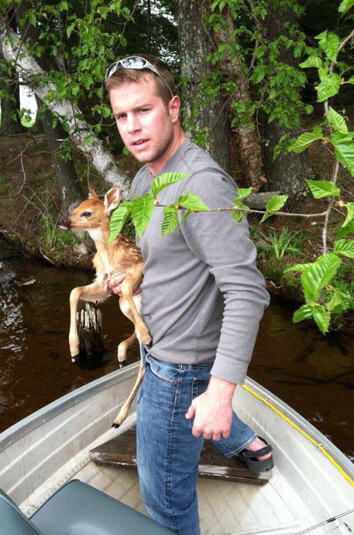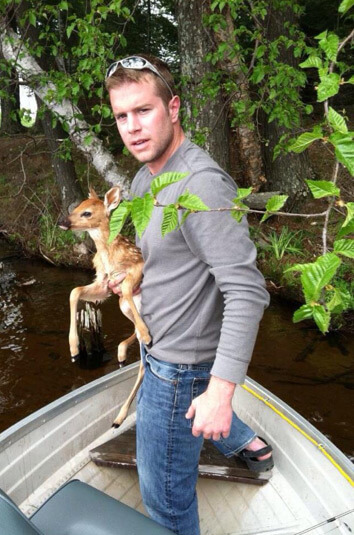 Our very own Controller, Jake Rockafellow has officially been in the used drill rigs industry with us for a year now, and it is a general consensus that we are all honored to be working with him. Jake is a reliable and loyal employee with an entrepreneurial spirit that is truly energized by the growth of our company, and how he got here is a tale worth telling.
Jake didn't start out in the industry of used drill rigs. Instead, he graduated from Northern Illinois University with a Masters of Accounting Science, went on to receive his CPA, and landed two positions in public accounting firms. Jake was offered a few opportunities to work for small companies while setting off on his career path, and eventually selected Rig Source for its growth opportunity.
In his free time, Jake plays drums with his dad's band, and is currently volunteering at the Lazarus House tutoring kids with their homework. Jake recently welcomed a Doberman Pinscher named Daryl to his family who he takes great pride in caring for. During the summer months, Jake enjoys boating and goes on an annual fishing trip with his buddies. It was this trip that helped lead the way in bringing Jake to Rig Source and the used drill rig industry.
A few years ago, Jake unexpectedly ran into Matt Slater, an old high school friend and Rig Source's Director of Sales while on his annual fishing trip. It didn't take much for either of them to start talking business, and by the end of the trip Jake submitted his first resume. That resume along with two more were actually denied by Rig Source until last year when the company experienced overwhelming growth and found an immediate need for someone of Jake's stature.
Within the last year, Jake has been working closely with the company's finances, and oversees a variety of operational activities. Jake has played an enormous role in creating and enhancing company procedures as well as providing Rig Source with relevant reporting data that they will be able to use now and in the future.
Jake's persistence is especially inspiring to me because he didn't just wait for opportunity, but instead he created it and continues to do so. Just as one would expect from Jake, he's already working on achieving his next goal of Certified Management Accountant (CMA). Achieving the CMA will demonstrate Jake's professional expertise in financial planning, analysis, control, decision support, and professional ethics; all of which are essential skills that stimulate and support the continuing growth at Rig Source.
Rig Source couldn't be more pleased to have brought Jake into the used drill rigs industry, and to be celebrating his one year anniversary with the company. We are proud of his hard work and dedication, and look forward to all he has to offer Rig Source in the coming years.