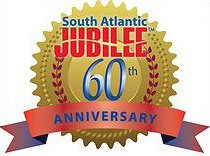 Join us in Myrtle Beach, South Carolina – July 25-27, 2015.
This year marks the 60th anniversary for the Jubilee Water Well Convention. This convention focuses on informing and educating professionals in the groundwater industry on state-of-the-art products and services as well as innovative drilling and installation techniques. Attendees are requested to appear to network, share and experience all the offerings the South Atlantic Jubilee provides.
Rig Source Booth Information for Jubilee Convention
As your first choice for drill rig sales, rental and service, Rig Source is proud to be exhibiting at booth #825 inside the Myrtle Beach Convention Center. Rig Source has been supporting the South Atlantic Jubilee for years, and is excited to return again this month to build upon their ever increasing network. Whether you've seen them before or simply heard about them through the grapevine, stop by to visit with their South Atlantic Regional Sales Representative, Jesse Whittaker and Director of Sales, Matt Slater. Both team members will be available throughout the event for discussing reliable and affordable drill rig options, and will also educate attendees on new drill rig mounting options available to customers, such as Terramac® crawler carriers.
As the Jubilee Convention draws near, it is encouraged you to register today to guarantee your badge. This is a family friendly event as well so do buy extras, and bring the kids by Rig Source's  booth for a youth sized hard hat give-a-way! Rig Source is excited to see you at the convention, and looks forward to promoting expansion in the water well industry along with you in just a few short weeks.
If you have any questions regarding Rig Source's exhibit at the South Atlantic Jubilee, please call 630.365.1649 to discuss.