IHI Crawler Carrier Parts
Rig Source is dedicated to providing reliable and affordable IHI parts to keep your crawler carriers running smoothly.
We have an ample parts inventory for a variety of IHI models including IC 45's, IC 70's and IC 100's. Our parts team understands the need to have accessible replacement parts so you can complete maintenance and repair in a timely manner. We want you to maximum your carrier's efficiency, and we're here to supply the IHI parts needed to get the job done. Rig Source offers IHI replacement parts with competitive pricing, and speedy delivery. If you don't see what you're looking for in list of popular IHI parts below, give us a call at 630.365.1649 and we'll help you find it!
IHI Parts Inventory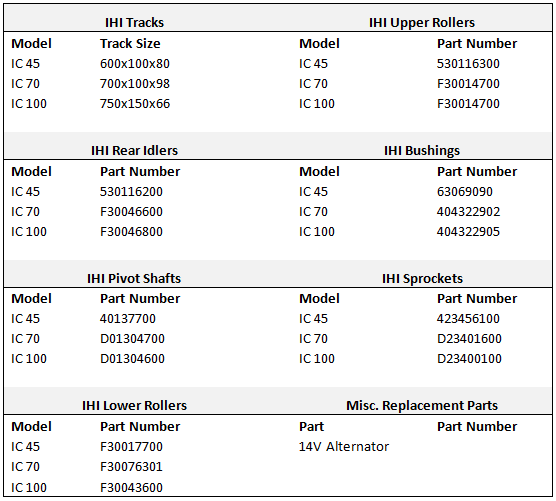 For additional information on crawler carriers parts or IHI parts, contact Rig Source at 630.365.1649.