Drill rig service you can count on
drill rig maintenance, service, refurbishment, and repairs from experienced techs and service providers.
At the very core of who we are, we are drillers. Which means that when you call our office – you're speaking to an experienced professional who speaks the same language as you and knows drilling. Even better? Our mechanics and technicians don't just know one brand – they're conversant in all major manufacturers such as CME, Mobile Drill Intl, Diedrich, VersaDrill Canada, GTech Drill, Geoprobe, and many more. Our partnerships with many OEMs means we have direct lines to their full teams of engineers, parts specialists, and key personnel.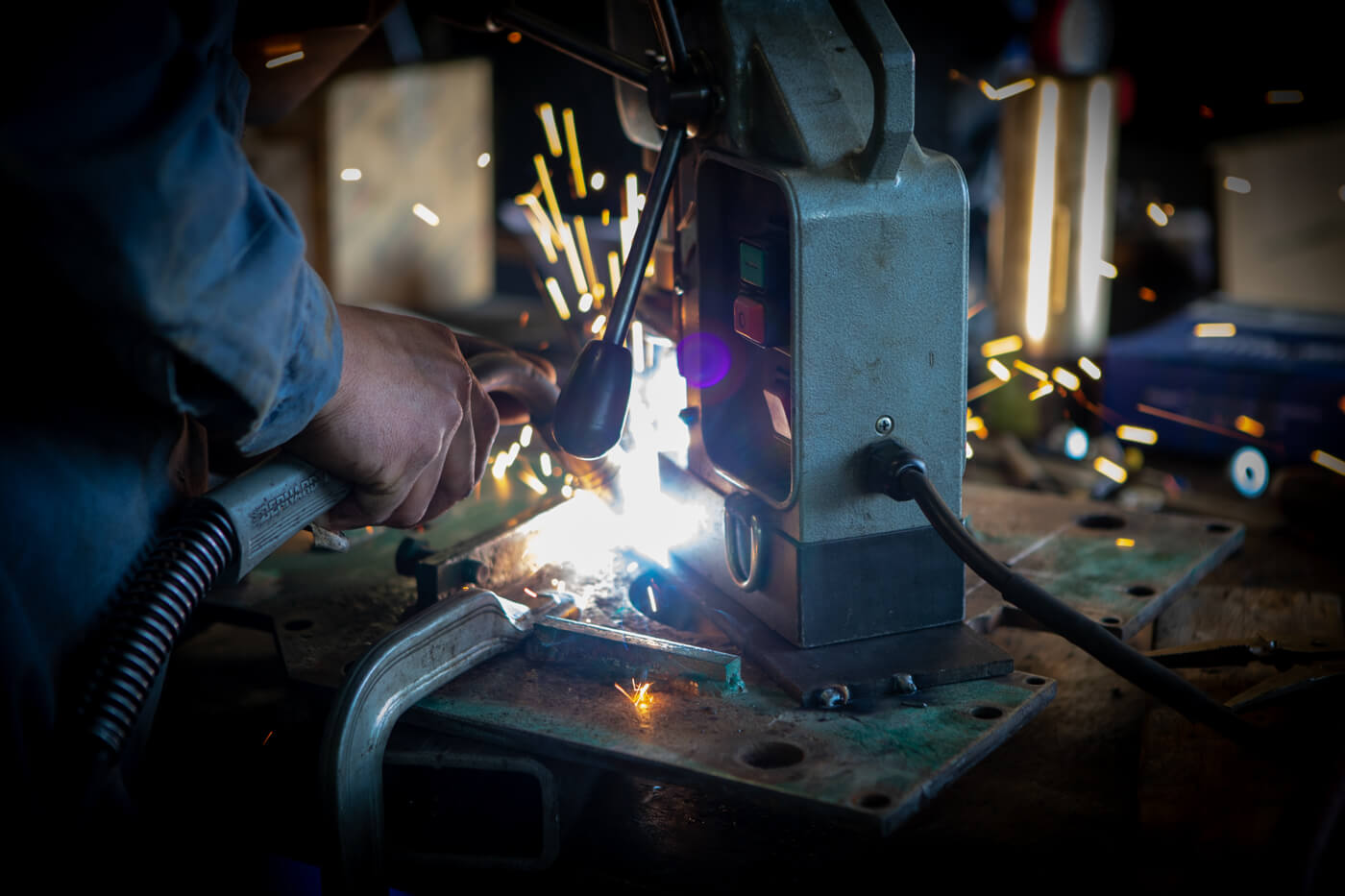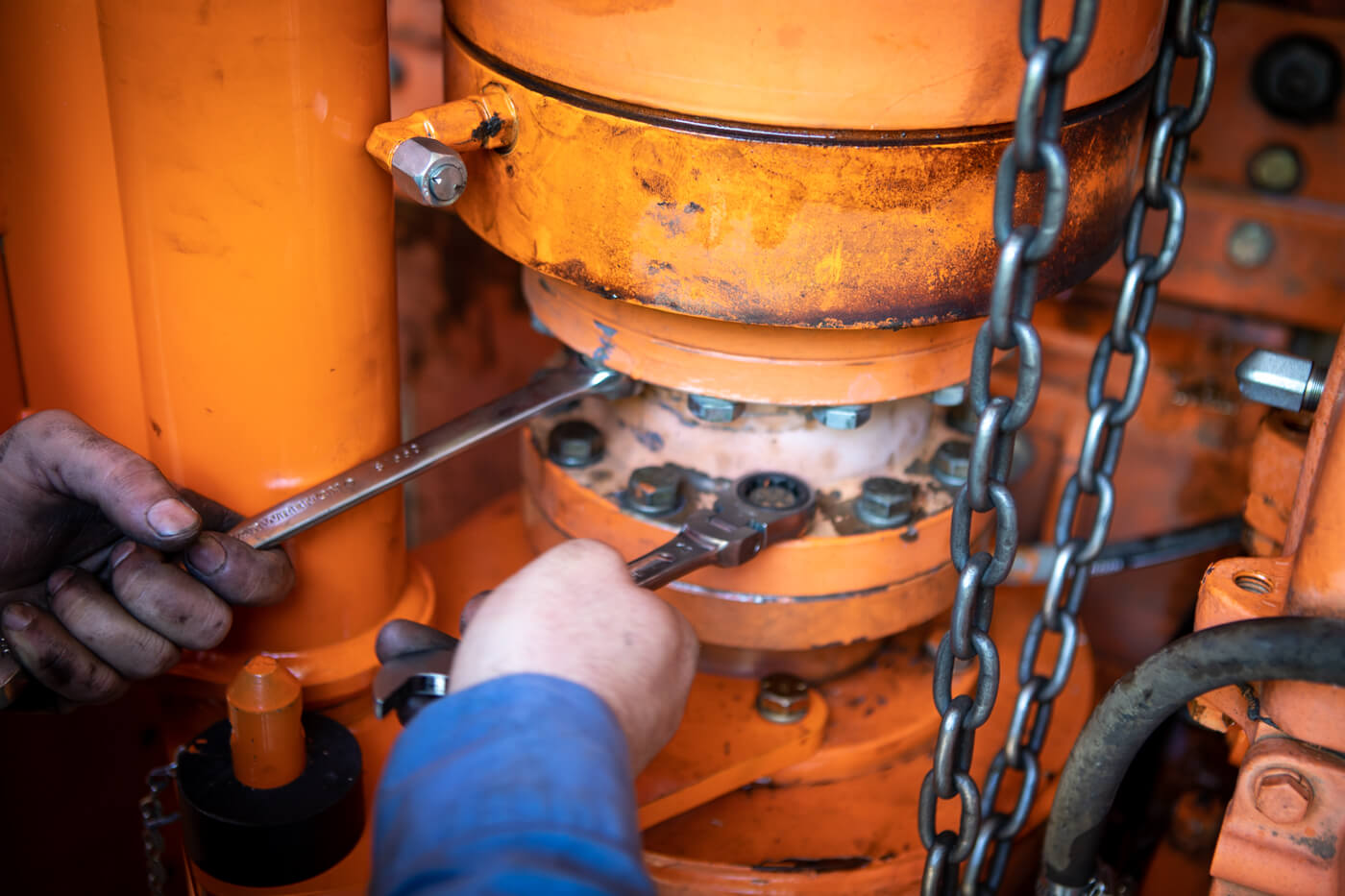 Service offerings
Rig Source prides ourselves on being flexible and agile to the needs of our valued clients. So when it comes to service, we can either meet you at your worksite with mobile service, schedule service at our facility, or work directly with your mechanics remotely to help solve any issues. The one thing you can count on is our deep knowledge of drill rigs and how to get the most out of them.
Our facilities – Rig Source Headquarters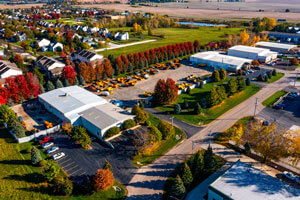 Covering three acres, our Illinois facilities were created for one purpose – to service, maintain, and refurbish drill equipment. Located minutes from I-90 and I-88, we're easy to get to. Our pull-through yard makes it easy to drop off and pick up and our garages can accommodate tons of drill rigs simultaneously. With an on-site parts department that stocks many drill rig maintenance and service parts, we can offer some of the fastest turnaround times in the industry. Rig Source HQ is located at 724 Hicks Drive, Elburn, IL 60119 and is open weekdays from 8am-5pm. 
Our facilities – Rig Source East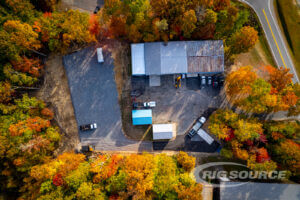 Conveniently located near Beckley, West Virginia, this location offers close access to interstate and air travel options and provides more localized rental, service, and maintenance options to Rig Source's valued clients in the eastern/southeastern US. This location is full staffed, fully stocked, and can handle everything from simple repairs to complete ground up reconditioning of drill rigs. More importantly, the location is within a day's drive of at least 10 major metro areas such as Atlanta, New York, Louisville, Pittsburgh, Jacksonville, Raleigh, Cleveland, Washington DC, Charlotte, and Nashville. Rig Source East is located at 155 Philpot Ln, Beaver, WV 25813 and is open weekdays from 8am-5pm EST.
Our facilities – Rig Source South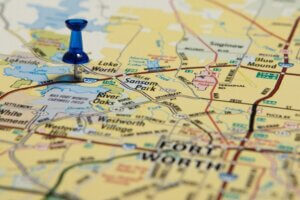 Rig Source South is located in Fort Worth, Texas and provides services for our customers in Texas, Oklahoma, Louisiana, Arkansas, New Mexico, and surrounding areas. Located just off of the I-820 loop near Lake Worth, this location provides easy access for loading and unloading and saves our clients time and money in transporting equipment! To book at Rig Source South, contact Gabriel Evans, Branch Manager at 817.886.5844. The address for Rig Source South is 6850 NW Loop 820, Fort Worth, TX 76135 and it is open daily from 8am-5pm CST. 
Our facilities – Rig Source West
Located in beautiful Grand Junction, Colorado, with easy access off of I-70, Rig Source West provides drill rig rentals and service to our clients in Colorado, Utah, Arizona, Nevada, Wyoming, Idaho, and surrounding states. It is located at 785 22 Rd in Grand Junction, Colorado. For more information and how to book through there, please call our main office at 630.365.1649. 
Contact us today to discuss your repair, refurbishment, or maintenance needs!
"*" indicates required fields
Contact the Rig Source Team Today
For more information on our New Drill Rigs, our extensive rental selection, or our Parts and Service offerings – contact us below or give us a call at 630.365.1649. If it's not in stock, we'll help you find it!