More locations to better serve our clients
Rig Source currently offers four convenient locations – our main location in Elburn, Illinois.  In July of 2022, we added Rig Source East near Beckley, WV. In July of 2023, we added two more locations: Fort Worth, Texas and Grand Junction, Colorado.
The addition of these locations is not only a critical part of Rig Source's growth strategy, but also just one more way that we aim to continuously serve our customers. By bringing Rig Source closer to our clients, we're able to save substantial amounts of both time and money. Keep your eyes and ears on our social media channels to find out where the NEXT Rig Source location will be!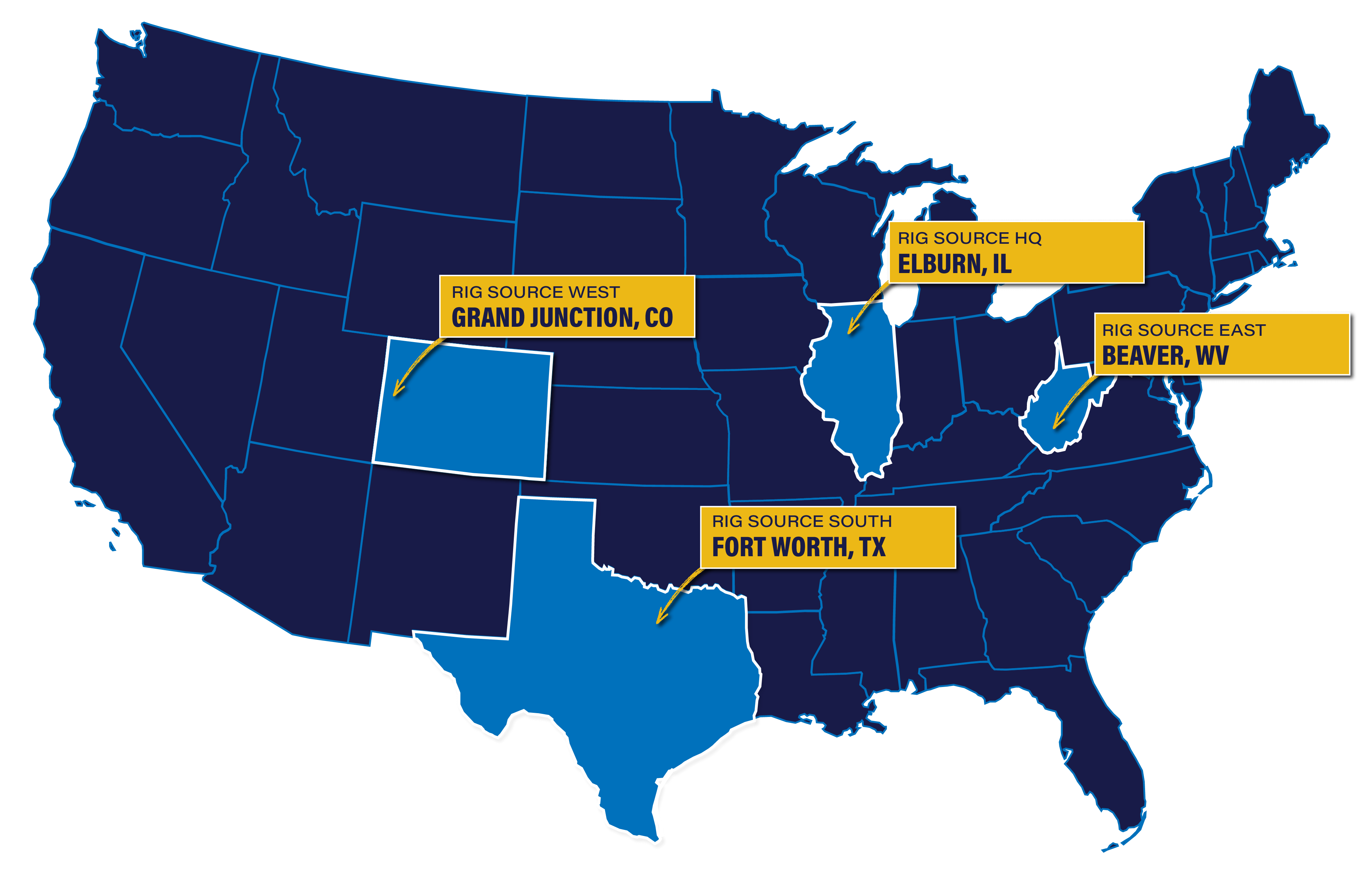 Contact the Rig Source Team Today
For more information on our New Drill Rigs, our extensive rental selection, or our Parts and Service offerings – contact us below or give us a call at 630.365.1649. If it's not in stock, we'll help you find it!