Get your company into a new Terramac® RT9 crawler carrier and start 2014 off right! Some things in life you can get away with keeping for decades, and others require the occasional update or even upgrade. For me, I can't go wrong continuing to use my grandmother's cookie tins, but I can't honestly imagine still having to use my original PC from the 1990's to write.
So what determines which items can stand the test of time and which ones require replacements? I think it all comes down to technology. Equipment such as crawler carriers utilize a great deal of technology, and like everything else technical, advances and changes happen so rapidly it becomes pertinent to keep up.  If you don't you will find yourself on a downward spiral where you will fall far below that of your competitors.
Below I've provided you with a side by side comparison of your old crawler carrier next to your new Terramac® RT9.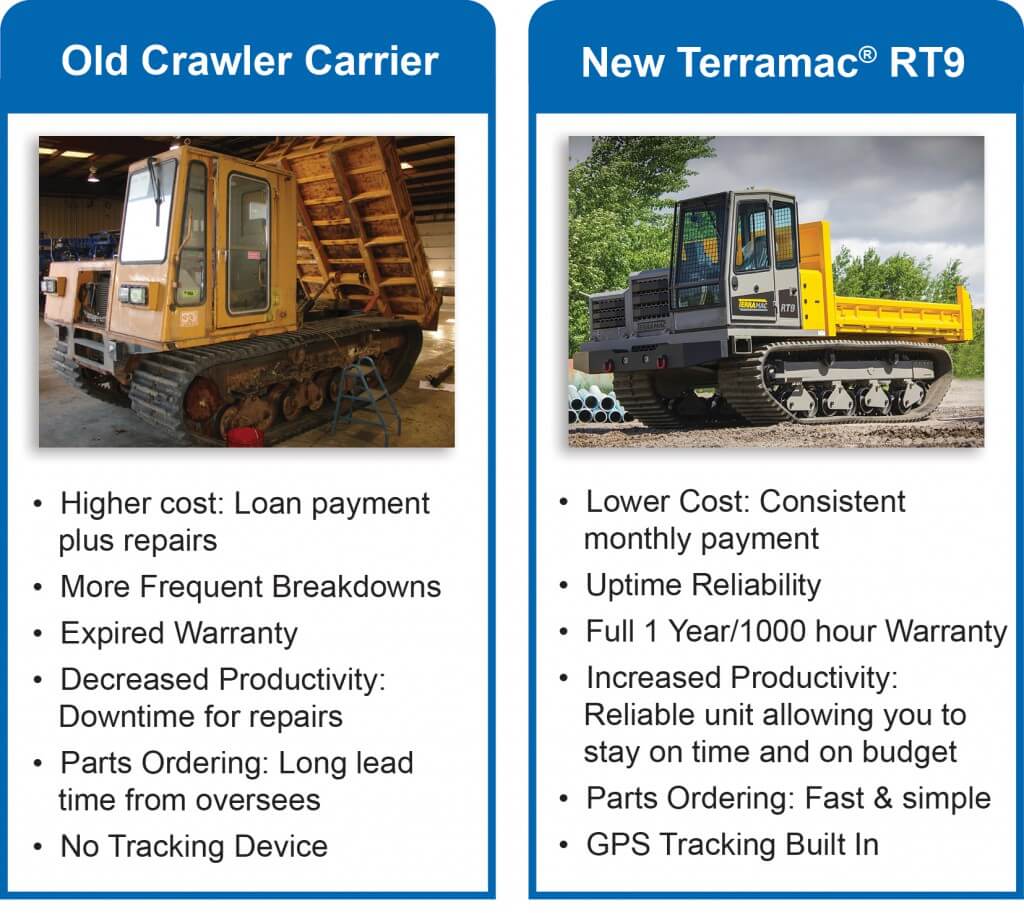 Don't give your competitor's the opportunity to pass you by while you deal with your old crawler carrier. Get into the new Terramac® RT9 you eyed all last year, and reap the benefits.