Versatran Retriever Trucks
RIG SOURCE OFFERS the entire line of Versatran retriever trucks FOR SALE & RENT.
When Rig Source first checked out the Versatran Retriever trucks, we knew they were a game-changer. The 6T, 15T, and 20T are the perfect "easy button" for your transport needs and each one features Versatran's "No Idle System",  which allows drivers to load and unload payloads up to 38,000 lbs. with the truck's engine turned off. This saves money, reduces unnecessary engine wear, and even helps to lessen the overall environmental impact of transporting your machinery. Built on a number of different chassis, the Versatran Retrievers can also be custom-ordered with specific chassis, bed, and accessory options. Even better? Rig Source is proud to be exclusively partnered with Versatran to offer these awesome trucks to our clients whether they purchase it outright or choose to take advantage of our flexible rental options. 
Versatran Retriever 6T

Designated for single rear axle chassis

No CDL Required
Length: 20′
Width: 102″
Legal Payload: Up to 12,000 LBS.
ON GVWR: 26K

Versatran Retriever

15T

Designated for Tandem Rear-Axle Trucks

CDL Required
Length: 24′ & 28′
Width: 102″
Bed Rating: 30,000 LBS.
Legal Payload: Typically 26,000-28,000 LBS.
ON GVWR: 58K

Versatran Retriever 20

T

Designated for Tri-Axle and Tri-Drive Chassis

CDL Required
Length: 28′ & 30'
Width: 102″
Bed Rating: 40,000 LBS.
Legal Payload: Typically 30,000-38,000 LBS.
ON GVWR: 70K
Flexibility meets innovation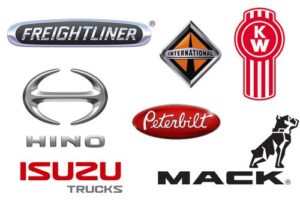 No matter which Retriever you choose, you can rest assured that you're getting a quality American-made product designed to stand the test of time. Retriever beds can be mounted on a number of different chassis configurations from manufacturers such as Freightliner, International, Mack, Peterbilt, Kenworth, and more. Click here to check out our brochure on the Versatran Retrievers and contact us today to get your hands on your very own!
"*" indicates required fields
Contact the Rig Source Team Today
For more information on our New Drill Rigs, our extensive rental selection, or our Parts and Service offerings – contact us below or give us a call at 630.365.1649. If it's not in stock, we'll help you find it!