rig source is a proud partner of versadrill canada rigs
Combining power and light weight, the KmN 1.4sm delivers excellent results when it comes to collecting quality samples for surface projects of all kinds. Made with quality materials, the KmN 1.4sm is one of the most powerful drills available while still weighing under 25,000lbs. Track-mounted and available with either rubber or metal tracks, the KmN 1.4sm can go anywhere you need.
Not only is the KnM 1.4sm a versatile and powerful drill rig, it's also safer for operators. VersaDrill's rigs drills are equipped with a control panel that allows operators to easily adjust the speed of the rotary head and remain at a distance from equipment in operation.
Features and Benefits
Design optimized for surface operation with low ground pressure
Depth capacity:   1,400 m (4,600 ft) N size
Total weight:  23,501 lbs. (10,660 kg)
Head stroke: 11 ft (3.35m)
Dimensions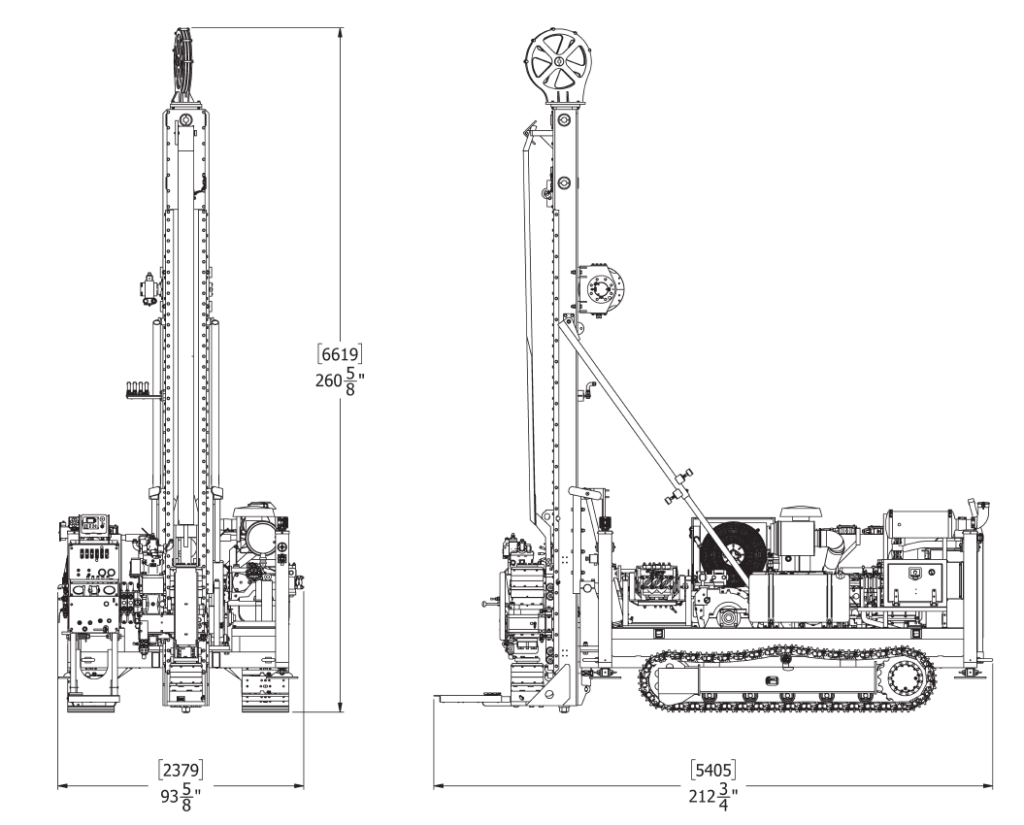 Download the full specs
Click here to download Rig Source's KmN 1.4sm brochure to find out more information. 
"*" indicates required fields
Contact the Rig Source Team Today
For more information on our New Drill Rigs, our extensive rental selection, or our Parts and Service offerings – contact us below or give us a call at 630.365.1649. If it's not in stock, we'll help you find it!