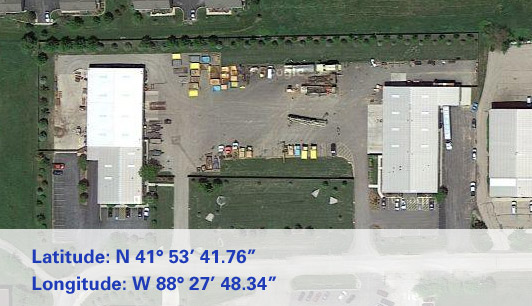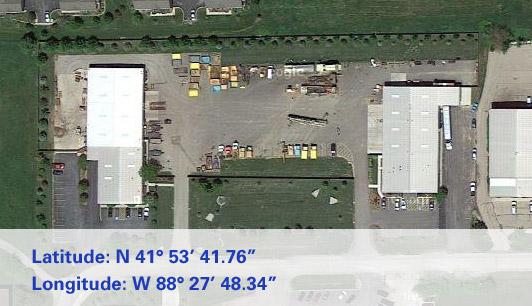 Recently the thought crossed my mind that someday my great grandchildren might be shocked to know we all had street addresses to identify where we live. Modern day GPS (global positioning system) allows a common person the ability to locate any coordinate on earth with minimal effort and you're guaranteed to have no two the same. Is the future "address" of everyone's home or business destined to be a GPS coordinate?
While we have no control over our future address system we do have control in knowing where we are at any given time by checking our smartphones or GPS tracking devices. Similarly, this modern technology has given fleet managers control of locating their rental equipment and gathering important information.
Picture this, you send your crew to a new job site and upon arrival two of the crawler carrier rentals scheduled to be used on the job aren't there. At first, panic sets in, but then you realize all you need to do is log into your GPS tracking account via a web portal or mobile app to locate the exact coordinates of these crawler carrier rentals. This saves you and your company time and money.
Most GPS service providers that supply these devices on crawler carriers can report a variety of critical information. Some of these reports can include exact location of crawler carriers, time operating under load, and overall performance. The ability to access information such as hours in operation allows technicians and maintenance crew to schedule upcoming service and ensure the parts needed are available. Performance reports help fleet managers determine the most cost-effective way to operate their rental fleet as well as plan for future rental equipment additions. Not only do these features help you, but it brings a new level of credibility to your company when new rental customers are looking for a dependable organization to do business with.
Having all of this real-time data at your fingertips 24/7 is a value that's hard to put a price on. The era of GPS is already changing the way society does business for fleet management so it only seems fair to believe that it's a matter of time before things like our addresses start following suit. Why not test it out and see just how near or far this change may be? Next time someone asks you for your address go ahead and give them your GPS coordinates instead to see what kind of reaction you get!