FOR IMMEDIATE RELEASE – July 18th, 2023
ELBURN, IL – Rig Source, LLC, the industry leader in drill rig sales, service, rentals, and parts, continues to grow and expand by leaps and bounds. As part of their aggressive, multi-year growth strategy, Rig Source is proud to announce the addition of two additional locations to better serve their customers. The first, Rig Source South, is officially open in Fort Worth and ready to serve customers in Texas and surrounding states. The second location, Rig Source West, is in Grand Junction, Colorado and helps bring Rig Source closer to their customers out west.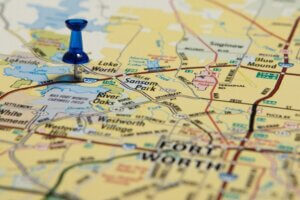 Jake Rockafellow, Rig Source's CEO states that, "our primary mission has consistently revolved around catering to our valued customers. Our unwavering commitment to "being there" for them means meeting their needs at their very location. These additional strategic locations mark a pivotal milestone in our ability to grant substantial savings in both time and money to our customers." He continued, "Rig Source's relentless pursuit of enhancing customer experiences will remain at the core of our company's vision for years to come."
Rig Source South's branch is managed by Gabriel Evans, who has over 17 years of experience as a drilling operator, supervisor, and project manager. From off/on/near-shore drilling through geotechnical and environmental projects, Gabriel brings a wealth of diverse experience to the Rig Source team. "I'm excited to return home to Texas and be a part of Rig Source's growth. I've assembled a great team here and I'm looking forward to providing a local resource that gives drillers everything they need to keep running smoothly, day in and day out." Rig Source South is open daily from 8am to 5pm CST on weekdays and is located at 6850 NW Loop 820, Fort Worth, TX 76135. Gabriel can be reached at 817.886.5844 or via email at gevans@rigsourceinc.com.
Within a one-day drive from major drilling locations in Nevada, Idaho, Wyoming, Utah, Arizona, and Colorado, Rig Source West is now open as the local resource for drill rig rentals, maintenance, and service. Located at 785 22 Road, Grand Junction, CO 81505, Rig Source West is in close proximity to many western drilling locations. Being this close reduces travel distances by hundreds of miles or more when compared to shipping rigs from the Midwest, saving significant time and money. To book rentals or service from Rig Source West, contact Dave Thomas at 630.365.1649 or via email at dave@rigsourceinc.com.
For additional information about Rig Source South or Rig Source West, call Rig Source's main office at 630.365.1649.