There are plenty of ways to go about financing your drill rigs, but which option is going to help you best achieve your overall business goals? To answer this question, it is pertinent that you first understand the ins and outs of the various financing options offered from lenders. From there, you will be able to make an educated decision that not only fits your budget but aligns with your company's strategic plan.
Jake Rockafellow, Rig Source's Controller outlines below two of the most common finance options typically offered for drill rig purchases. Take a minute to review each lease option for a better understanding of the terms, pro's and con's.
Option 1: Full Payout Leases (Capital Lease)
This lease allows buyers to finance 100% of the drill rig purchase price including freight, taxes and extended warranties. The buyer owns the drill rig at the conclusion the lease.
Pro's:

Buyer has full ownership of the drill rig upon maturity of the lease
Tax advantages:

Monthly interest payments are tax deductible
Depreciation expense is tax deductible

Con's:

Higher monthly payments compared to a fair market value lease (outlined below)
Option 2: Fair Market Value Lease (Operating Lease)
This lease allows the end user to finance less than 100% of the total purchase price including freight, taxes and extended warranties. The end user DOES NOT own the drill rig at the conclusion of the lease.
Pro's:

Lower monthly payments compared to full payout leases
Payments are "moldable" to meet the end user needs
Improved profitability and cashflow
Monthly payment is tax deductible

Con's:

Early termination fees could apply if the lease is terminated prior to its original maturity
Additional costs could apply upon return of the drill rig to the leasing company if more than normal wear and tear is present
Still not sure which route to take? Try looking at the sample drill rig purchases to see a side by side comparison.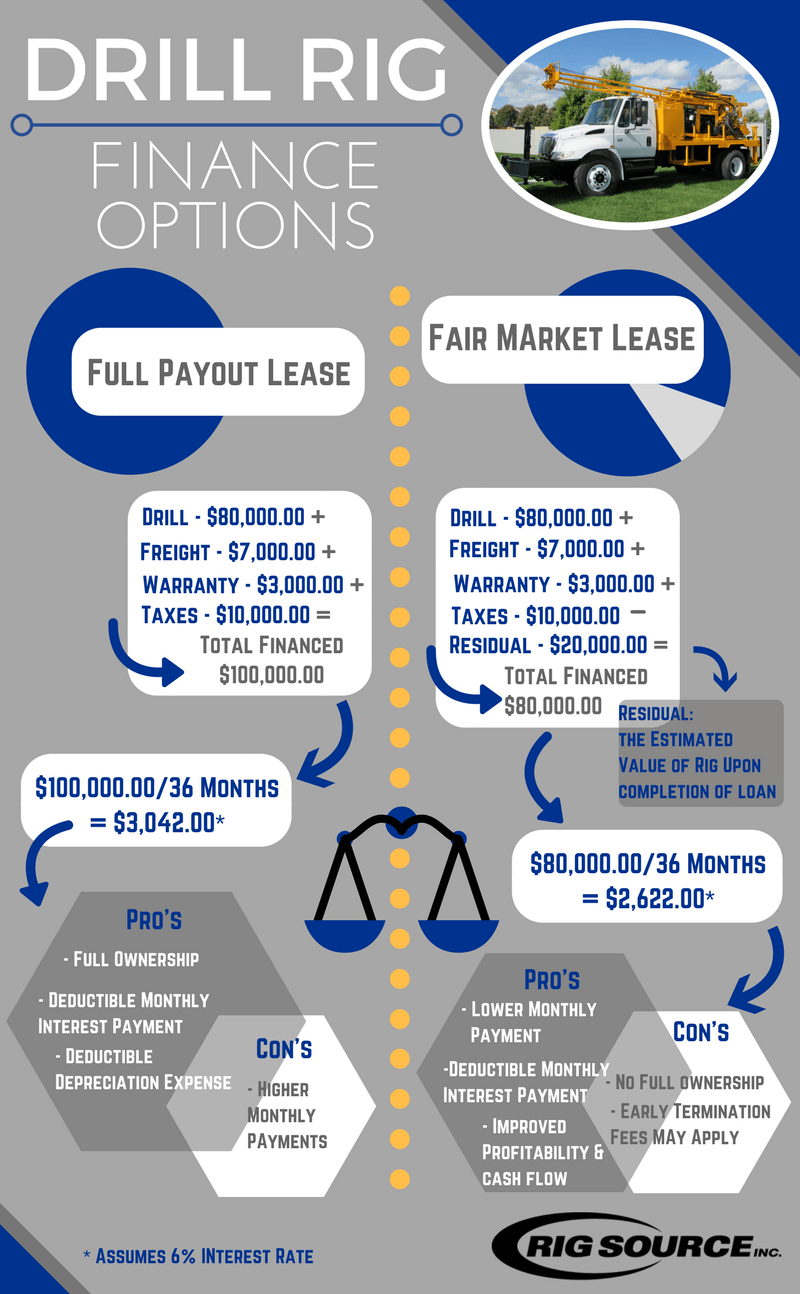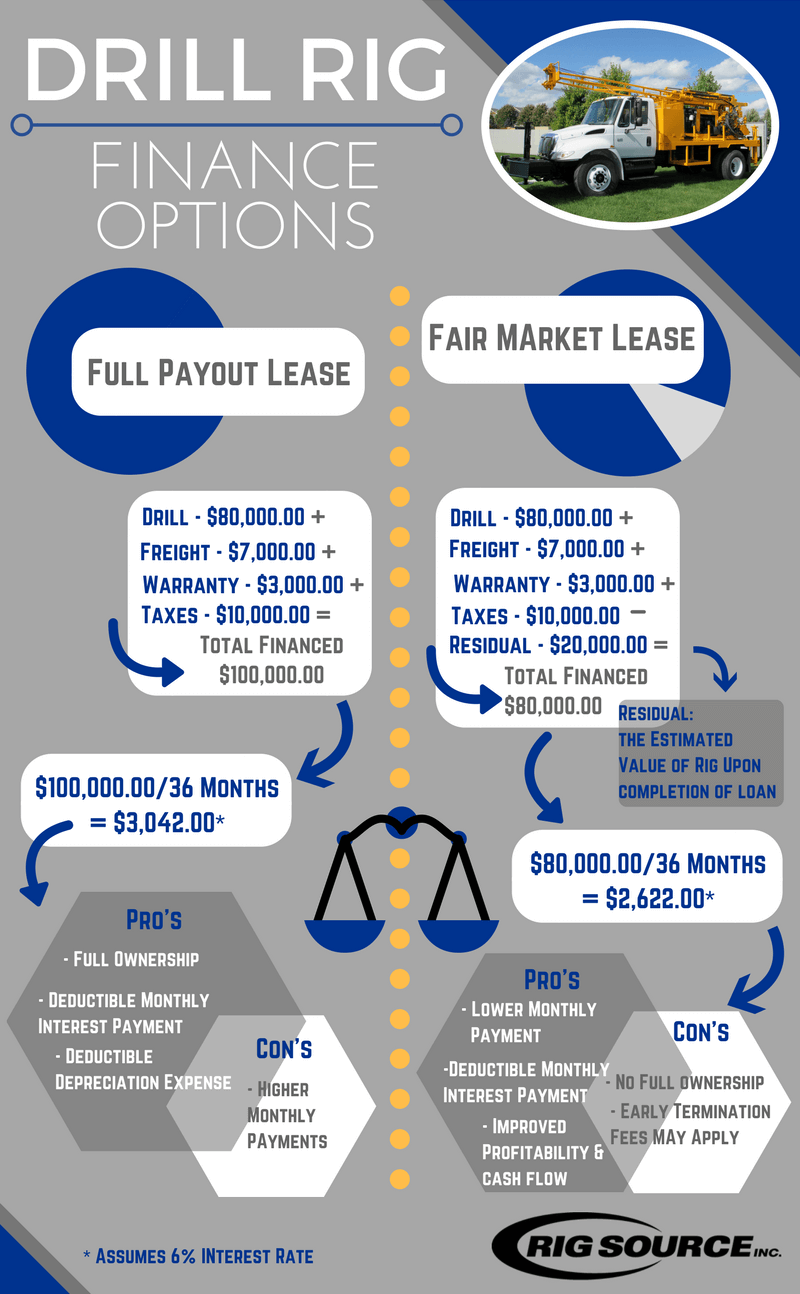 As a final note, "keep in mind that drilling is a fairly niche industry, and not all finance companies are familiar with drill rig sales. Be sure to take your time, search and even ask your drill rig supplier for finance recommendations," states Rockafellow. Reputable drill rig suppliers typically have excellent partnerships with lenders, who are educated in drilling equipment, and are more likely to extend a financing offer to your company. For more drill rig financing information, please give Rig Source a call at 630.365.1649. We have over a decade of experience getting new and returning customers alike into the drill rigs of their dreams.