FOR IMMEDIATE RELEASE
July 21, 2022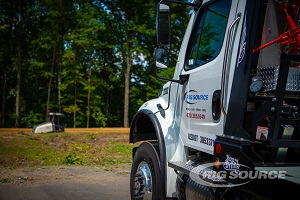 ELBURN, ILLINOIS – Rig Source, Inc., an industry leader in drill rig sales, service, rentals, and parts, is proud to announce the addition of their first ever branch location: Rig Source East. Conveniently located near Beckley, West Virginia, this location offers close access to interstate and air travel options and provides more localized rental, service, and maintenance options to Rig Source's valued clients in the eastern/southeastern US. The location's address is 155 Philpott Lane, Beaver, WV
Rig Source prides themselves on a relentless commitment to customer service and satisfaction – and the expansion into West Virginia is just one more example of that commitment. "By opening Rig Source East, we're going to save our customers shipping costs, speed up deliveries, and be able to provide regional service options that didn't exist before – ultimately making life easier for them", said Jake Rockafellow, Rig Source's CEO.
Rig Source East's Sales and Operations Manager, Jesse Whittaker, is no stranger to the drilling industry – or Rig Source itself. Jesse has held nearly every position possible in the drilling industry, working his way from a helper all the way to leading entire teams of drillers and managing drilling operations. When there was a downturn in the coal industry, Jesse joined Rig Source as a Regional Sales Manager and was vital to Rig Source's growth during those years. After a brief stint away from Rig Source, Jesse is happy to be back and helping Rig Source expand operations.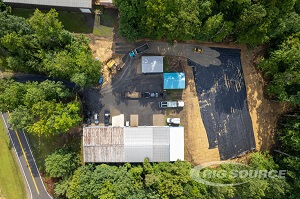 "I'm excited to partner with our clients out of the Rig Source East branch. Not only are we geographically closer to them, but we're also very familiar with the region from a driller's perspective. That insight helps us to better understand and serve our clients and ultimately, keep them out there drilling." He continued, "We've been able to assemble a great team here who I'm confident are going to continue to provide Rig Source's clients with the high level of service that they're accustomed to."
The launch of Rig Source East in West Virginia is the first step in an aggressive, multi-year expansion strategy that will allow Rig Source to replicate and scale their operations across the country. For more information about Rig Source East, call Jesse Whittaker at 304.890.6529 or contact Rig Source's main office at 630.365.1649.
Check out the launch video here: https://youtu.be/2Z_1mCqSZXQ
ABOUT RIG SOURCE INC.
Rig Source is the source for all things drilling. From rentals and parts to new and used machine sales, Rig Source's reputation has been built over years of impeccable customer service and a constant drive to keep their customers drilling. With over 100 years of direct drilling experience on staff, Rig Source prides itself on being "drillers helping drillers".